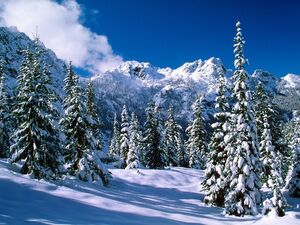 Connection to The Waste Land
Edit
Winter "kept" people warm because in winter they go south in search of pleasure and thus remain warm. Moreover, in winter, the whole earth is covered with snow; consequently, there are no stirrings of life around, and so the need of the action of resurrection is forgotten. Such forgetfulness is welcome to them, as though they have entered the limbo of the inferno of modern life. It's like they want to remain the same until they get old and forever. They welcome a life which is at the lowest – mere physical existence, with spiritual sterility (the state of being unable to reproduce) and death. Rain is the symbol of spiritual regeneration and isn't welcome to them, that's why they seek shelter from it.
Ad blocker interference detected!
Wikia is a free-to-use site that makes money from advertising. We have a modified experience for viewers using ad blockers

Wikia is not accessible if you've made further modifications. Remove the custom ad blocker rule(s) and the page will load as expected.