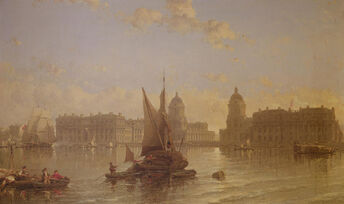 Greenwich is a district in south-east London. It is the site of a royal palace, Palace of Placentia, the birthplace of many of the House of Tudor, including Henry VIII and Elizabeth I.  The place was the location of celebration for the last millennium. The millennium before that, the Roman occupied this area, specifically Greenwich Park, where the Royal Observatory now stands.
Ad blocker interference detected!
Wikia is a free-to-use site that makes money from advertising. We have a modified experience for viewers using ad blockers

Wikia is not accessible if you've made further modifications. Remove the custom ad blocker rule(s) and the page will load as expected.